Creative IT Dell laptop repair is a friendly business, serving nationwide Dell laptop customers from our Central London location in the UK. Our experienced laptop technicians offer quick, reliable and the highest quality Dell laptop repair services - hardware diagnostics, repair and component replacement services for businesses and home users throughout the UK at reasonable prices. Creative IT's Dell laptop repair specialists have over ten years of experience in the I.T. industry and have been trained to troubleshoot and fix most of the problems with all Dell laptop models.
Prompt Service on All Makes and Models of Dell Laptops
Creative IT will resolve your Dell laptop issues accurately and in a timely manner. Our team of dedicated repair and network support professionals is always at your service! Built on referrals and repeat customers we have constantly provided the best technicians with commendable service. Much of our work comes from word-of-mouth recommendations as we have always gone the extra mile to ensure the client is satisfied and the job is done appropriately.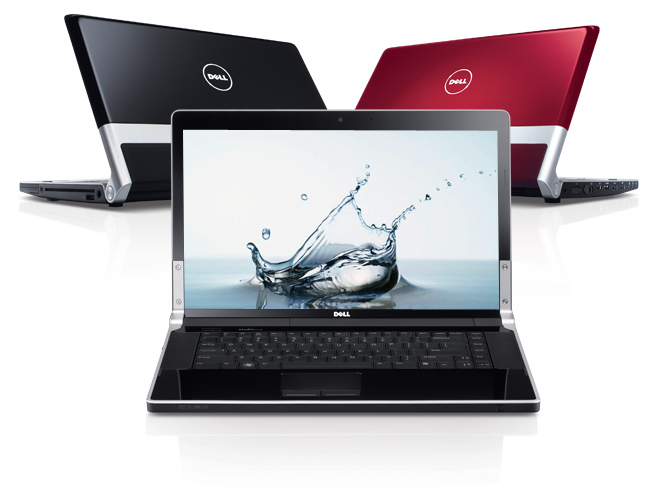 Our convenient mail-in laptop repair and Dell notebook repair service provides comprehensive diagnosis and repair coverage of Dell Inspiron, Dell Precision, Dell XPS, Dell Vostro and Dell Latitude laptop problems including laptop system board and DC power jack repairs, LCD screen repairs, and other component level repairs, as well as installation of upgrades and replacement parts and software.
Creative IT is also a premier Dell laptop data recovery company for both physical and logical hard drive recovery. Our success in the data recovery industry is due to engaging highly-skilled data recovery engineers with class 100 clean room facilities in our Central London service center.
Before getting on with the repair work we make sure that the cause of the malfunctioning of your Dell laptop is systematically analyzed. We can also send you a quote for your Dell laptop parts if desired.
Same Day Repair and Upgrade for all Models
Simply call us to select an appointment time that fits your schedule. We offer same day, next day, after hours, and weekend UK Dell laptop repair service. Please contact Creative IT at 020 7237 6805 or e-mail us at info@creativeit.tv for more information on how we can provide repair, upgrade and replacement services both accurately and economically in the UK.
I look forward to meeting you!
Stephen Dingwall