Home
/
Dell XPS Laptop Repair
Perfect Choice to Resolve Any Dell XPS Laptop Problems
Creative IT Dell Laptop Repair Company repairs all models of Dell laptops and our high level of technical expertise makes us the perfect choice for you to have us resolve any problems you may have with Dell XPS laptops. XPS laptops offer ultimate performance for demanding applications and intense graphics. Since its inception, we has made a distinct mark in the Dell XPS laptop repair industry with its determination to serve the customers with quality service. We are committed to provide the best quality notebook repair and replacement service, timely delivery and the most competitive prices in London and the UK.
Nationwide Service Center for Dell XPS Notebook Repairs
Our clients are the reflection of our world class laptop repair services. Our long list of esteemed clients includes individuals, small and medium-sized business, large corporate, public organizations, educational institutions such as schools, colleges, and universities in and around London, UK. As part of our London Dell XPS laptop repair services, we provide Dell XPS laptop operating system installation and upgrade, Dell XPS laptop hard drive upgrades, memory upgrades, CD-Rom repair, Dell XPS LCD screen repair, system performance evaluation, spyware detection and removal, password removal, virus removal, Dell XPS data recovery, and data transfer.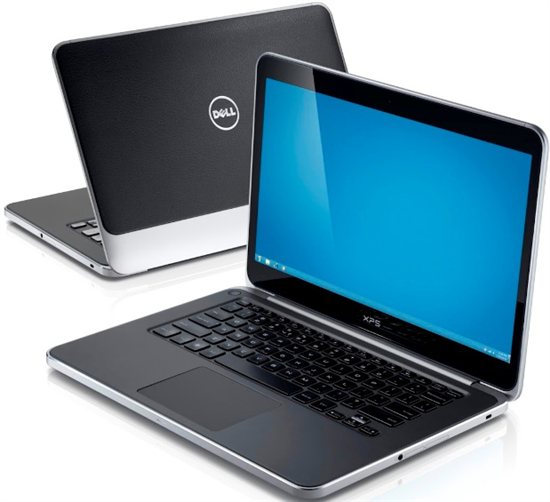 We specialise in troubleshooting, repair and upgrade of XPS 11 (9P33, Late 2013), XPS 14 (L401X, Late 2010), XPS 15 (L521X, Mid 2012), XPS M140 (MXC051, Late 2005), XPS 12 (9Q23, Late 2012), XPS 14 (L421X, Mid 2012), XPS 15Z (L511Z, Mid 2011), XPS M1530 (M1530, Late 2007), XPS 12 (9Q33, Mid 2013), XPS 14Z (L412Z, Late 2011), XPS 17 (L701X, Late 2010), XPS M170 (MXG051, Late 2005), XPS 13 (9333, Late 2013), XPS 15 (9530, Late 2013), XPS 17 (L702X, Early 2011), XPS M1710 (MXG061, Early 2006), XPS 13 (L321X, Early 2012), XPS 15 (L501X, Late 2010), XPS M1210 (MXC062, Mid 2006), XPS M1730 (M1730, Late 2007), XPS 13 (L322X, Early 2013), XPS 15 (L502X, Early 2011), XPS M1330 (M1330, Mid 2007) and XPS M2010 (MXP061, Mid 2006) notebook models.
Affordable, Qualified Dell XPS Notebook Repair Experts
With Creative IT, there is no need to pack off your Dell XPS laptop for repairs. Let our technicians come to you. With Creative IT's same day services, you can have one of our technicians come to your home or office in and around London, UK and you can put in simple words to them the problems you are facing. The technician will carry the out of order laptop to our service centre in Central London to carry out comprehensive Dell XPS laptop repair and maintenance services. We will check out your faulty laptop and let you know what's wrong and the cost needed to fix your laptop. The standard turnaround time for our Dell laptop repairs is between 24 to 48 hours.
We Guarantee 100% Customer Satisfaction in All Our Services
If you have a problem with your Dell XPS laptop, why not contact us? Our technicians are at your service and are fully trained to undertake any issue you need to resolve with your Dell XPS laptop. Time bound customer service is always definite at Creative IT. For complete details or any queries regarding our London Dell XPS laptop repair service in and around London, please contact us at 020 7237 6805 or e-mail us at info@creativeit.tv. While contacting us, don't forget to specify your requirements. We'll do our best to meet your entire Dell XPS notebook repair, replacement and maintenance needs.