Home
/
Dell Laptop LCD Screen Repair
UK Dell Laptop LCD Screen Repair and Replacement Centre 
Does your Dell laptop LCD shows blank outs or are you facing Dell laptop LCD screen problems such as Dim LCD, broken LCD, flickering, vertical line or horizontal lines? Mainly malfunctioning of inverter, lamp, controller board, LCD panel, or power supply may lead to unexpected LCD disorders. Then it's high time to seek professional help for dealing errors. You can try Creative IT for all your Dell laptop screen repair requirements. If you have a Dell laptop that is in good shape, but the LCD screen has been damaged or is just going bad, its always advisable to consider replacing the screen instead of buying a new laptop.
Repair Your Dell Laptop LCD Screen at Affordable Rates 
If your Dell laptop screen is physically broken or badly damaged, it will more often than not require replacement, but if it is faulty or simply 'not working', there may be other alternatives. We have the essential equipment and efficient man power to accomplish all your Dell laptop LCD screen repair and replacement needs. Whether it is a freelancer, individual, or business groups we are at your service. Creative IT maintains a good track record in Dell laptop screen repair services for Dell Inspiron, Dell Precision, Dell XPS, Dell Vostro and Dell Latitude laptops with 100% customer satisfaction. We treat all our customers equally and do our best to fix errors of Dell laptop LCD screens the same day itself. Our technicians are versatile to find the cause of malfunction accurately and quickly with state-of-art LCD repair techniques and tools.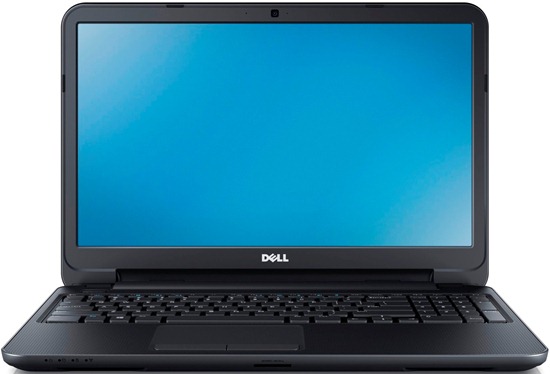 Broken Dell Laptop LCD Screen? Replace it and Save Money!  
Creative IT takes total responsibility and offers guarantee for the work at any cost. Come and experience economical prices for a first-class Dell laptop LCD screen repair. Benchmark of our success is based on experience, dedication, timely work, quick turnaround times, affordable rates, and cordial customer relationship. Our service centre also specialises in all types of Dell laptop screens for same day laptop screen replacement. Our experienced staff will ensure that you receive an unsurpassed Dell laptop LCD screen replacement service. We offer same day shipping for most Dell laptop screens. Contact us to see how Creative IT can be your laptop replacement screen solution. Just call our technicians for immediate Dell laptop screen repair service. They will come to your site and take the problematic system to our full fledged lab in Central London for a comprehensive repair or replacement service. We provide a quote prior to undertaking your Dell laptop LCD screen repair for total customer awareness. For more details please contact us at 020 7237 6805 or send us an email at info@creativeit.tv.