Home
/
Dell Laptop Repair
Professionally Trained Dell Laptop Repair Technicians
Creative IT Dell Laptop Repair Company undertakes the repair and service of almost all makes of Dell laptops. Does your laptop boots slowly or won't boot? Or does it run too slowly? Ours is a nationwide service center for Dell Laptop Repairs and notebook repairs. We pride on being a professional and respected UK laptop repair company.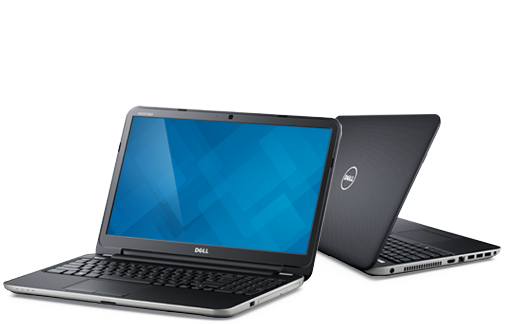 Our primary goal is to get your faulty Dell laptop up and running as quickly as possible with the least amount of inconvenience or downtime. Our engineers and technicians are hardware experts skilled in the diagnosis and resolution of all Dell laptop hardware problems. We provide customized laptop computer solutions and services to businesses and home consumers all across the UK.
UK Dell Laptop Repair Service You Can Count On
In order to provide professional Dell laptop repair services, we have to our credit a truly dedicated team of technicians who have achieved impressive results in the installation, repair and servicing of Dell laptops of all models. The team includes experienced service engineers, Microsoft Certified System Engineers, and A+ certified computer technicians who are dedicated to offer a prompt, proficient and better-quality service, combined with a friendly customer support. We understand how vital your Dell laptop and notebook and the information stored on it can be. Creative IT Dell Laptop Repair Company will work with you to optimize your laptop's efficiency and usability by customizing and upgrading your system. 
Highest Quality Dell Laptop Repair Service at Affordable Prices
We are your Dell Laptop Repair shop, who can fix many problems that local repair shops cannot and moreover we can fix at a fraction of the price. We can come by and pick up your out of order Dell laptop, take it to our repair center in Central London and fix, upgrade, or repair it and more often than not return it the next day for a nominal fee!! We have one of the fastest turnaround times available for all types of Dell Laptop Repair services in London, UK. 
We look forward to hearing about all of your Dell laptop problems, questions, and concerns. Our success is defined by our customer's happiness in a job well done. Please call us at 020 7237 6805 or email us at info@creativeit.tv. At Creative IT Dell Laptop Repair Company, we have an IT support desk available over the phone to assist our Dell laptop and notebook customers who are in search of expert laptop repair and support services in and around London, UK.