Home
/
Dell Latitude Laptop Repair
Reasonably Priced Dell Latitude Laptop Repair in the UK
Creative IT Dell Laptop Repair Company welcomes you for a hassle free, time bound Dell Latitude laptop repair at honest rates. Creative IT with its great experience and quality service has gained a great customer support through word of mouth. We are second to none in Dell laptop repair and replacement services in and around London and all across the UK. All our customers - whether it is a business group or individual users we treat everyone in a similar way.
Qualified Technicians with Extensive Dell Latitude Repair Experience
With highly qualified technicians and extensive experience in the Dell Latitude laptop repair industry, Creative IT delivers an unprecedented level of repair, maintenance and upgrade service beyond our customer's expectation. Our expertise to solve any faults of Dell Latitude laptops the same day itself is widely accepted. Our IT experts are trained and experienced to fix problems of motherboard, hard disks, keyboards, batteries, LCD screen, power adapters, software errors, and external drives with great ease and perfection. They have good knowledge in various operating systems such as Windows, Linux, UNIX, and others.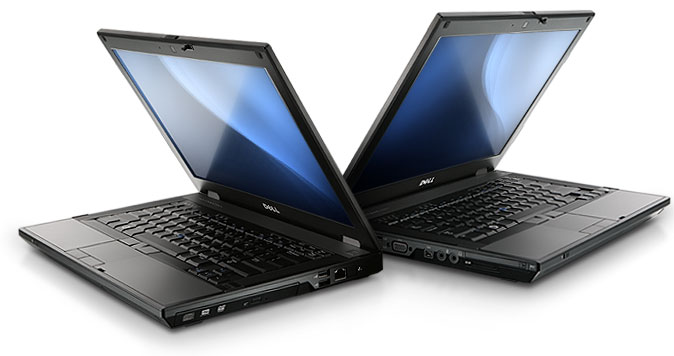 Dell Latitude Hard Drive Data Recovery / Transfer
Dell Latitude Hard Drive Repair / Replacement / Upgrade
Dell Latitude RAM / Memory Replacement / Upgrade
Dell Latitude Screen Repair / Replacement
Dell Latitude Backlight Repair / Replacement
Dell Latitude Inverter Repair / Replacement
Dell Latitude Motherboard Repair / Replacement
Dell Latitude Virus Removal
Dell Latitude DC Power Jack Repair / Replacement
Dell Latitude Cleaning and Maintenance
Dell Latitude Keyboard Repair / Replacement
Dell Latitude Liquid Damage Repair
Guarantee to Finish the Work on Agreed Time and Charges
Just a phone call is enough to obtain our same day notebook repair service. Our workforce is good enough to identify and rectify faults of all Dell Latitude laptops with out flaws. A quote is provided prior to the work for the awareness of the customer. Once the estimate is approved we start the repair process. We guarantee to finish the work on agreed charge without charging any extra cost.
Dell Latitude Laptop Data Recovery, Virus Removal Services
Creative IT has a full fledged lab for undertaking Dell Latitude repair and replacement services. If you have time please drop at our Central London workstation and have a pleasant dealing with our technicians and customer care representatives who will guide you rightfully. We also stand out in providing other services such as Dell Latitude software installation, upgrades, Dell Latitude laptop data recovery, virus removal, and Dell Latitude laptop parts replacement and upgrade services. We use software from Ontrack Data Recovery for effective and quick Dell laptop data recovery.
Benefit from our preventative maintenance packages to avoid unexpected Dell laptop and notebook failures. You can also receive suggestions from our experts to keep your system intact for long years. For more details please contact us at 020 7237 6805 or send us an email at info@creativeit.tv. Feel free to browse our website for more information about our London Dell Latitude laptop repair and other related services in London and throughout the UK.