Home
/
Dell Notebook Repair
Is your Dell notebook booting up slowly or won't boot? Or does it run too slowly? Based in Central London, UK, Creative IT is able to provide you with comprehensive Dell notebook repair and upgrade solutions. Whatever thing goes wrong with a laptop, the user gets frustrated. Most of the users want an immediate assistance from problems with laptops and other IT equipment. For those who would like their Dell notebook problems to be attended promptly and cost effectively, Creative IT is exactly the place to be in. Our number one concern is getting your laptop repaired promptly.
Affordable, Qualified Dell Notebook Repair Experts
Since its beginning, Creative IT has gained a remarkable position in the Dell notebook repair business. Nothing like many of our competitors, we repair the damages as simple as likely. Our staff members are highly skilled to offer repair solutions for non functional CD ROM and DVD drive, broken LCD or cracked laptop display, operating system failures, laptop booting failure, pop up windows and spyware, random shut downs, and battery charging and power supply issues. Creative IT maintains good business dealings with clients. While considering dependability and quality of work we at all times stand one-step ahead from our competitors. We attempt to keep the time frame at any cost and our maximum turnaround time is only 48 hours.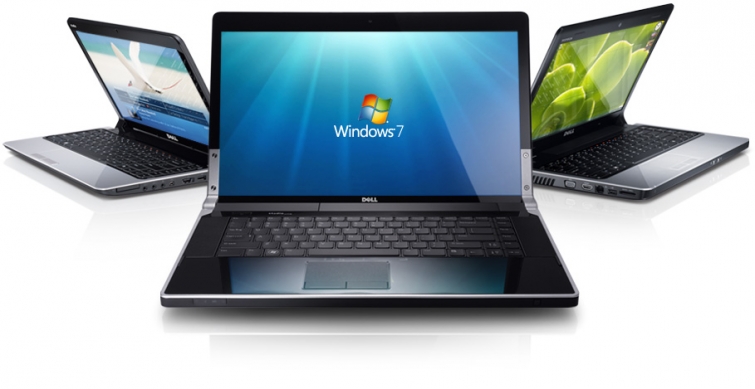 Our UK Dell notebook repair and replacement services comprise of: 
Dell Notebook Keyboard Repair / Replacement
Dell Notebook LCD Screen Repair / Replacement
Dell Notebook Screen Repair
Dell Notebook Data Back Up
Dell Notebook Hard Drive Replacement
Dell Notebook Screen Cable Replacement
Dell Notebook Screen Backlight Repair / Replacement
Dell Notebook Inverter Repair / Replacement
Dell Notebook Operating System Installation
Dell Notebook DVD Drive Replacement
Dell Notebook Software Installation
Dell Notebook Hard Drive Data Recovery
Dell Notebook Liquid Damage Repair
Dell Notebook Wireless Internet Set Up / Repair
Dell Notebook Power Supply Replacement
Dell Notebook DC Power Jack Repair / Replacement
Nationwide Service Center for Dell Notebook Repairs
At Creative IT, we carry out all kinds of Dell notebook repair and replacement services for home and business customers. If you're currently facing a dell notebook issue, don't panic. To be familiar with more about our UK Dell notebook repair, upgrade and replacement services, call our customer service representative at your suitable time. 
We Will Diagnose the Problems and Quote You
Once we get your laptop, it is taken to our lab where a technician uses the latest diagnostic tools to identify the damages and the repairs desirable. The broken parts are then replaced by new genuine parts. Once your Dell notebook has been repaired, another group of technicians conduct thorough tests. We make every effort to protect the software and information on your Dell laptop.
Our IT experts as well as customer care representatives are very friendly and supportive. Please take the privilege to contact us at 020 7237 6805 or email us at info@creativeit.tv. Contact us today, if you require Dell notebook repair, replacement or upgrade services in London and all across the UK. Our experienced personnel would guide you properly.