Home
/
Dell Vostro Laptop Repair
Are you disappointed with any unexpected problems of your Dell Vostro laptop? Then go for the precise assistance from Creative IT Dell Laptop Repair Company, a professional IT support provider in London, UK with vast experience. We have a successful track record for all types of Dell laptop notebook repairs which gives us added confidence in providing accurate and quality Dell Vostro laptop repair and maintenance services.
Our Repair Specialists Diagnose and Repair Your Laptop Promptly
Creative IT with a highly coordinated service team offers timely London Dell Vostro laptop repair services. As part of our Dell laptop repair, our technician will come to your location and pick up the out of order laptop and carry it to the workshop located at 80 Willow Walk, London for undertaking comprehensive repair. We will inform you a repair quote before the repair work commences. Our quotes are best in the industry and we always stick on to the predetermined estimate to complete the work at agreed time.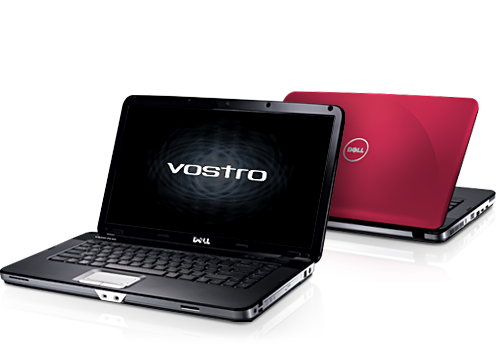 Fastest Dell Vostro Repair Turnaround Times for Most Repairs
Our London Dell Vostro laptop repair and service center provides our customers with the fastest repair turnaround times in the UK for most repairs associated with Dell Vostro 1000, 1400, 1720, 3560, 1011, 1420, 2420, 3565, 1014, 1440, 2421, 3700, 1015, 1450, 2520, 3750, 1088, 15, 2521, 500, 1200, 15 3546, 3300, 5460, 1220, 1500, 3350, 5470, 13, 1510, 3360, 5560, 130, 1520, 3400, A840, 1310, 1521, 3450, A860, 1320, 1540, 3460, A90, 14, 1550, 3500, V131, 14 3445, 1700, 3550, 14 3446, 1710 and 3555 notebook models. Normally we specialise in same day Dell Vostro notebook repair if errors are not much serious. Or else, if the system requires a thorough repair, we assure to return your system as new within two working days. Our workforce makes a team effort to solve problems promptly and competently. They are trained to fix problems of severely failed hard disks, motherboards, power adapters, LCD screens, batteries, keyboards, external drives and software issues. Versatility to handle various operating systems issues always gives our engineers an optimistic feeling to undertaking a repair task with great professionalism.
Experience and Expertise to Handle the Job
Other than Dell Vostro notebook repair, we also focus our attention to provide other services such as software installation, Dell Vostro laptop part replacement, virus removal, upgrades, and Dell Vostro laptop data recovery at reasonably priced rates. It is our privilege to have Ontrack Data Recovery as our partner in recovering lost data securely and effectively from your Dell Vostro laptops and notebooks.
Call Us Now To Discuss Your Situation with Our Dell Repair Experts
Join hands with Creative IT and have a preventive Dell Vostro laptop maintenance contract for total peace of mind. Please contact us at 020 7237 6805 or send us an email at info@creativeit.tv. You can also browse our website for more Dell Vostro laptop repair services in London and the UK.